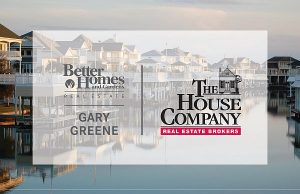 Landmark companies Better Homes and Gardens Real Estate | Gary Greene (Gary Greene) and The House Company announced that The House Company has joined the Gary Greene real estate family. Galveston area friends and clients of The House Company will continue to receive the same high level of customer service plus an even broader range of Houston area services provided by Gary Greene.
According to Terri McGowen, VP Growth and Sales at Gary Greene, the two companies share a pro-customer business philosophy and have combined their talents, networks, and knowledge to expand their advantage and benefit clients throughout the Galveston and Houston markets.
"This is an exciting day as we announce the joining of two of Galveston's most distinguished real estate companies," said Mark Woodroof, Gary Greene Managing Partner. "As a leading real estate firm throughout the region, expanding and increasing our presence just made natural sense."
Carolyn Clyburn, Owner and President of The House Company, praised the move, saying, "As members of the combined leadership team worked together on this joining, it was abundantly clear how similar we are in terms of culture, support and family. My most important priority in this move is making sure our agents and staff have a place where they can continue to grow and thrive — and most importantly call home."
The House Company's existing office at 2615 Broadway combined with the Gary Greene West End office, will continue to serve in-town and west Galveston Island buyers, sellers, and agents. Gary Greene's Houston customers and agents have expanded reach into the Galveston area home market; and customers and agents of both companies have access to over 20 Gary Greene offices located across the greater Houston area.